Another year of spring is warm, rape flowers growing everywhere again...Meet in Wuyuan to enjoy the charming spring with you!
Wuyuan, Jiangxi Province, known as the most beautiful village in China. At the end of every March, the rape flowers have blossomed all over the mountains, A year's plan lies in spring, tangy flowers, warm breeze, it's most appropriate time for traveling.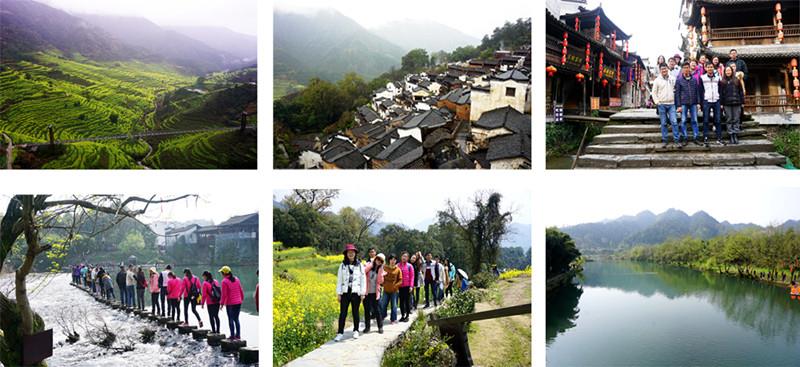 Everywhere is spring, everywhere are rape flowers.Flowers spread every village, stony road, brook, valley...It's special lifestyle to away from the noise and pollution of the city and get out into the natural world.
On a sunny day, we had climbed the most famous Taoist scenic spot---Sanqingshan, where was often surrounded by clouds.Influenced by Chinese traditional culture, we thought that climbing mountain as a symbol of blessing. Hope to bring to the good luck in the future, career is ever more flourishing, make a new splendid point with all colleagues!