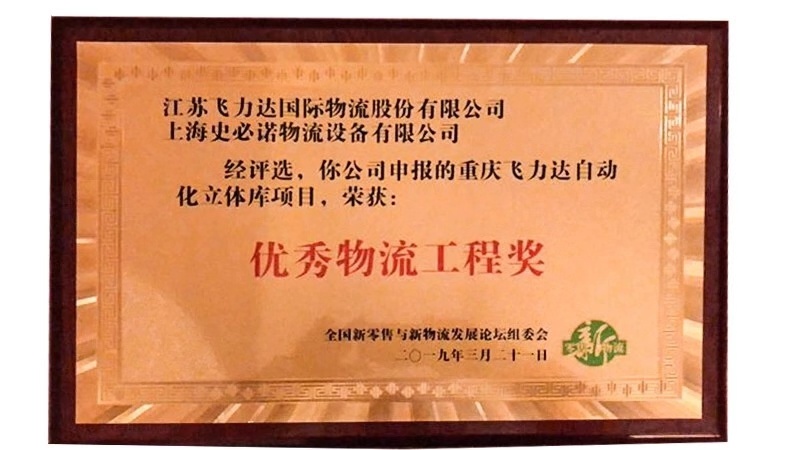 Speedlog won the "Excellent Engineering Award" in the award of the New Retail and Logistics Development Forum on March 22, 2019.
While happy for the awards, Speedlog carefully presented the reasons why the Chongqing Feiliks AS/RS warehouse project is favored by the majority of logistics people.
Here we go !
Customer's Background
Jiangsu Feiliks International Logistics Co., Ltd., as a listed company with tripartite logistics as the leading factor, bases itself on East China, develops the whole country, expands overseas, takes customers as the center, takes information technology as the support, takes global network as the support, integrates all kinds of logistics resources, alliances with logistics industry, strives to build Feiliks's international logistics service system. They are committed to becoming the best and most professional modern logistics management company and contributing to the improvement of China's logistics competitiveness.
The Chongqing Feiliks AS/RS Warehouse Project was planned at early of 2018. They had referred to the opinions of many international & domestic suppliers, and finally chose Shanghai Speed Logistics Equipment Co., Ltd.
Project Scale
Size of Area : 10000 Square Meters

Storage Positions: 36,480

With 12 Stack Cranes

With total 640 meters length of Conveyor line

With 10 SETS of AGV

With 1 Set of WCS system

The largest Mini-load AS/RS project in Southwest Area of China
Project Site Pictures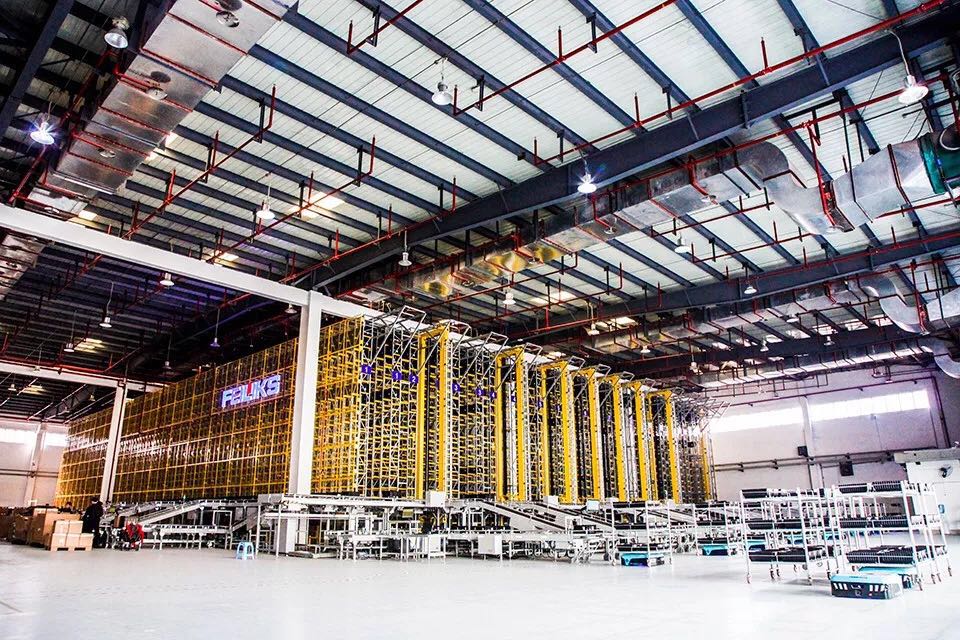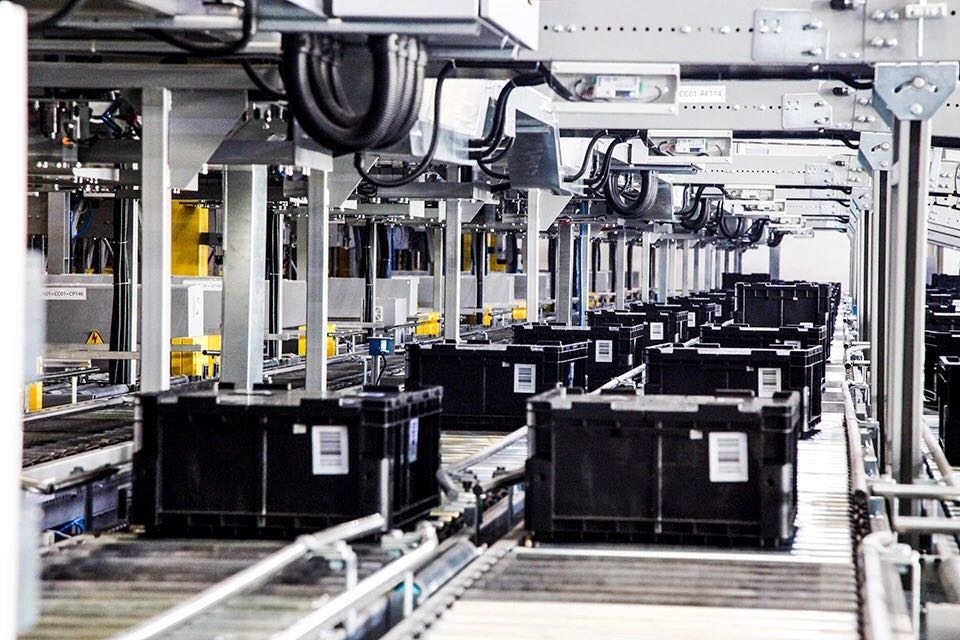 The successful completion of this project has won great recognition from customers !
The project officially started construction on August 1, 2018, which lasted nearly half a year. The project will be officially launched in the near future, which will bring qualitative improvement to Feiliks's service quality, reputation and brand effect in 2019.
Data Feedback for Operation Efficiency
Infeed & Outfeed Storage Capacity per hour: 960 boxes

Accuracy Rate: 99.98%

Labor cost saving comparing conventional racking : 60%-80%
Thank you