Cantilever racking is known for storing long or bulky items, such as pipes, sheet metal and lumber. It's time to look at cantilever racking in a different way. The two cantilever rack storage solutions described below are innovative versions of this product, making it a superior solution for e-commerce.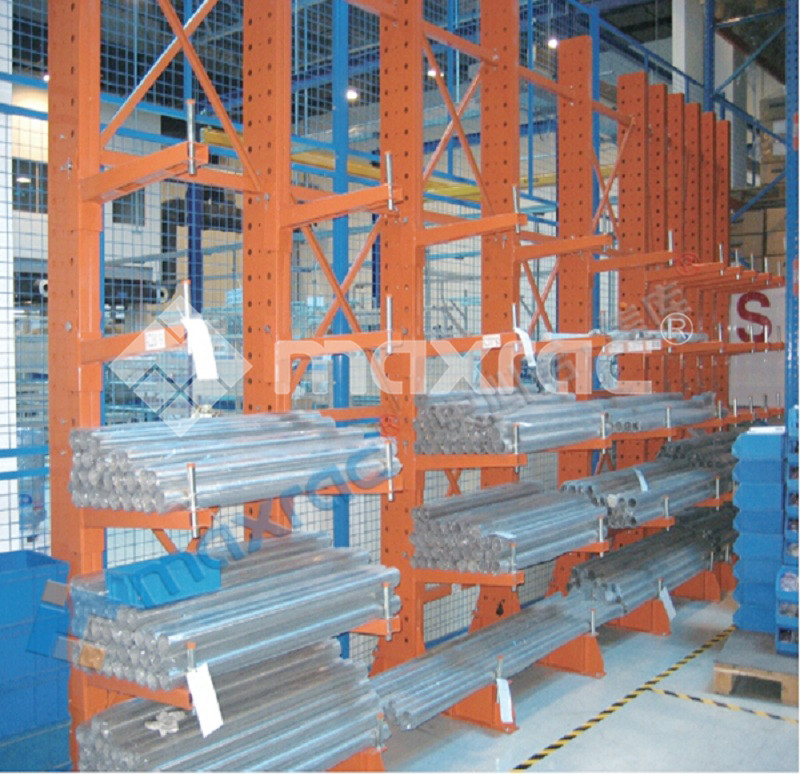 MEDIUM DUTY CANTILEVER RACKING
Assembling wire decks
Assembling a cantilever rack with wire deck is as easy as placing the wire deck on the arm. The columns flip 90 degrees, so they run along the aisle instead of across it. The added wire decking creates a continuous shelf with no frontal obstructions, allowing items of varying weights to be placed anywhere on the system.
The benefits
Cantilevered shelving differs from selective shelving in that the frame has no vertical obstructions, resulting in higher selectivity, density and space utilization. With no vertical obstructions from the uprights, the wire decking spans the entire length of the row. This means you have additional storage space and greater picker visibility.
Typical applications support wire trim panels from 20" to 24" deep, but designs can go up to 34". For these applications, the length cannot exceed 5 feet. The wire decking can be turned up at the back end to prevent the stock from falling off the system.
Guides and hangers
An alternative to wire trim is to add rails to the cantilever to support hangers. This can be a high-density, heavy-duty solution for hanging garments in industrial environments such as storage and distribution.
In this solution, the cantilever is set up in the same way as a wire deck. The guide rails are fixed to the arms. This solution is a great space saver if you are storing light items such as clothing, shoes or small cardboard boxes (among many other items).
Designing a cantilever system
There are four features to consider to ensure the cantilever system can accommodate your inventory: depth, height, length, and width.
These four inventory characteristics determine the correct number, length and spacing of cantilevers needed in the system. For example, if the cantilevers are spaced too far apart, the wire deck or track will deflect. This deflection can damage your inventory and your system. Adding more arms to the system will prevent any deflection from occurring.
Once you have determined the number of arms, you can calculate the capacity of your system. In a properly designed system, each arm will support an equal amount of weight. The arm capacity can be calculated by dividing the load weight by the number of arms required.
If you want to know more about cantilever racking, please contact us, MAXRAC is dedicated to professional pallet racking and storage system manufacturing, tell me what you think, we provide technical support for you.