If your business is saving unusually shaped items, after that cantilever racking may be the perfect pallet racking option for you. Frequently utilized to store lengthy building products such as timber, pipelines as well as bars, these versatile racking systems are a terrific choice to guarantee your ever-changing items are risk-free as well as secure up until they find a long-term residence.
Pallet racking systems can be set up to permit you to maximise your readily available storage area, consisting of upright space. They can additionally help your business to operate extra efficiently as you can swiftly examine what items are saved.
Factors to choose
While there is no exhaustive list of reasons why cantilever racking is the ideal pallet racking system for your business, it will certainly cover the most frequently mentioned factors by companies selecting this system.
Versatility - The system can be utilized with your current pallet racking system, providing you the flexibility to use it as a complement to the means you keep your goods, rather than entirely upgrading your storage system.
Alleviate of installment - This pallet racking system can be set up quickly as well as prepares to utilize, making it a fantastic enhancement to your merchandise storage system.
Adaptability - Cantilever racking can be quickly adjusted to meet the demands of your shelving products.
Accessibility - Cantilever racking permits easy, prompt accessibility to goods while still permitting maximum vertical storage.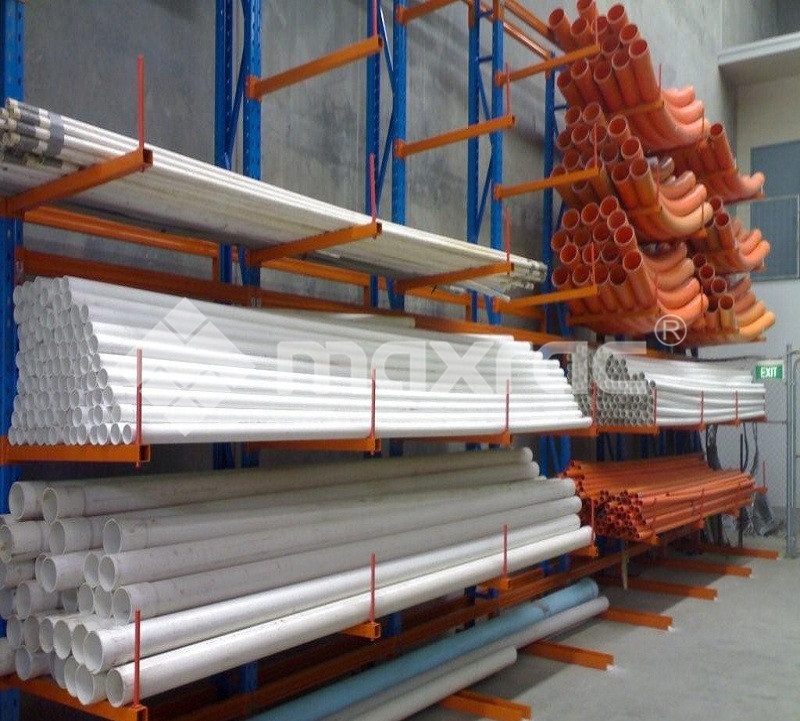 Available types
MAXRAC's cantilever racking is available in three options to suit your storage needs. They are:
Heavy-duty cantilever racking, particularly suitable for storing heavy loads such as timber, long loads and cars, offering the possibility of positioning levels on one or both sides of a completely independent structure. The structure is stable, with a high load capacity and a large storage capacity.
Medium duty cantilever racking, the most common industrial cantilever racking solution, consists of multiple levels of racking and is particularly suitable for the storage of bulk, long materials such as timber, lumber, pipes and tubes.
Lightweight cantilever racking consists of pallet racking or large span racking. It is the perfect low-cost solution for storing long, awkward, light oversized goods. Cantilever pallet racking is easy to access and provides support along the length of the stored items.
They are perfect for maximising your vertical storage space in a way that ensures that your entire work operation is facilitated. If you would like to purchase the right cantilever racking as the perfect choice for your pallet racking system, contact us now. The MAXRAC experts are here to help you.