As well as utilising most of the available storage space, pallet racking system makes stocktaking an easy process. There is no doubt that pallet racking plays an important role in achieving the overall objectives of a business or company. However, despite the benefits that come with the use of pallet racking. It must be handled with care to avoid injury to warehouse personnel or damage to stored property.
Follow MAXRAX and be sure to follow these tips on how to use pallet racking safely.
Ensure safety measures
Before you start using pallet racking, you must take the right safety measures. This includes installing panel pins, pallet guard panels and various safety equipment to ensure that risks are minimised. 6.
Regular maintenance
Buying pallet racking should not be the end of your storage considerations. To avoid accidents, you should arrange frequent inspections with an engineer who will find faults and suggest remedies. If any member of staff finds a loose connection, they should report the matter immediately.
Train your staff
Don't just assume that everyone working in your warehouse knows how to use pallet racking. It is vital that you take the time to have your staff fully trained on how to use pallet racking. Especially those who interact with them on a regular basis.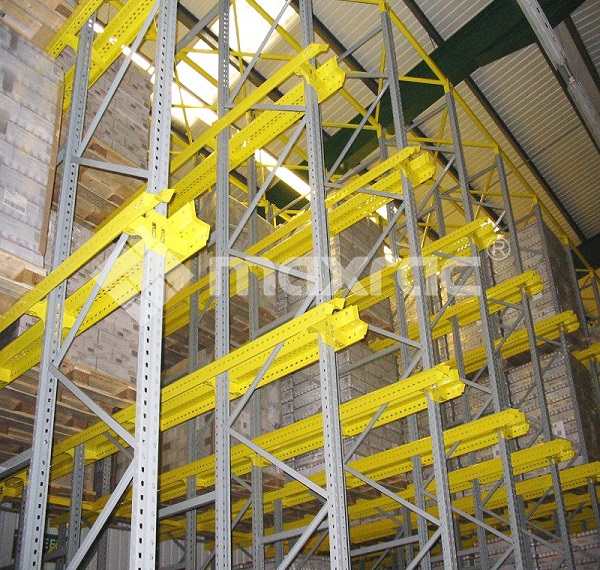 Manage load size
Overfilling pallet racking can lead to accidents. Employees working in the warehouse are advised to observe the weight limits of the racking. Limits are usually given by the manufacturer. Staff should ensure that loads are placed evenly on the shelves, while retaining sufficient space between items. Loads should also be arranged according to size. Pallet racking should always be placed in an area free from obstructions.
Ensure warehouse lighting
Unfortunately, many warehouses are poorly lit and dirty. And these two problems are the main causes of accidents in warehouses. It is the owner's responsibility to install sufficient lighting in the warehouse to make it easily visible. You should also ensure that it is always clean.
Correct installation
If pallet racking is not installed by a professional, accidents can easily occur. Some warehouse managers do make the mistake of ordering pallet racking and installing it themselves to save money. This is completely wrong, as installation should always be done by a certified engineer.
If you need a reliable warehouse racking, mezzanine and cantilever racking manufacturer to work with, contact our experts. We have excellent storage systems for sale. Finally, with these tips, MAXRAX wants you to be able to ensure maximum safety in your warehouse.