Mezzanine Steel Platform Delivery in Thailand Retailer Logistics Center
Project Date: May. 12, 2021
Maxrac works with retailers in Thailand to complete the installation and delivery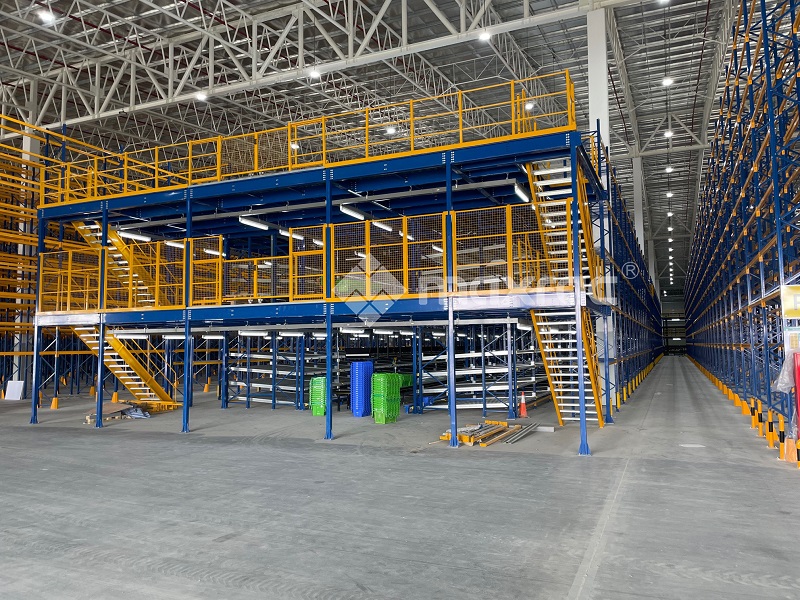 The customers of this project come from the fastest-growing large retail enterprises in Thailand, During the critical period development, in order to improve the level of warehouse management and support the rapid expansion of retail business, Maxrac has worked together to build a benchmark case of Thailand's retail industry.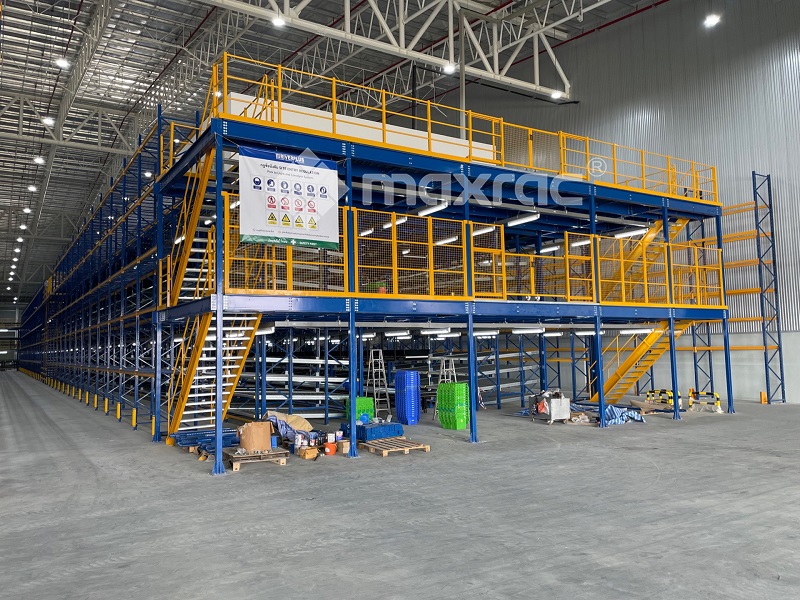 Mezzanine platform compared with ordinary pallet shelves systems, has higher compatibility and planning for a wide range of SKU goods selection. It can make better use of space and height, reasonably plan the area, and enhance the advantages of people and objects classification management.
Details of Project:
Racking Type: Steel Structure Mezzanine platform
Location: Thailand
Installation Date: Feb, 2021
Project Area: 4000+sqm
Scale: 2 levels steel platform (each layer more than 2000㎡) + carton flow rack in ground floor+standard pallet racking
Mezzanine is also a very mature product and one of the most suitable solutions for many retail industries. It has been accepted by many users and has become more and more influential in Southeast Asia. Maxrac has dozens of leading customers and successfully applied this solution. Our advanced management concepts and industry best practices will also become a powerful tool to support more Southeast Asian customers to improve logistics management and accelerate the transformation of modern intelligent logistics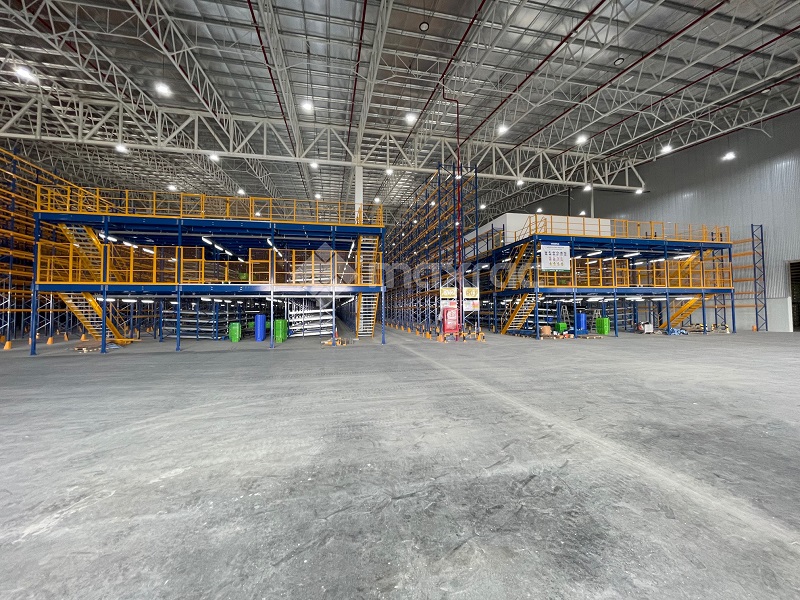 Maxrac has more than 15 years of export experience. It has a fixed long-term cooperative buyer and installation team abroad. We cooperate with on-site construction, ensure on-time delivery, and achieve one-stop turnkey project.