The project serves the Japanese enterprise automotive fastener company
The company's main products are high-strength bolts for automobiles, with an annual production capacity of 15000 tons. At present, it is a large-scale enterprise specializing in the production of high-strength bolts for automobiles with advanced technology and management level in China. The main customers are Honda Motor, Honda engine, Nissan, Peugeot Citroen, Cummins, etc.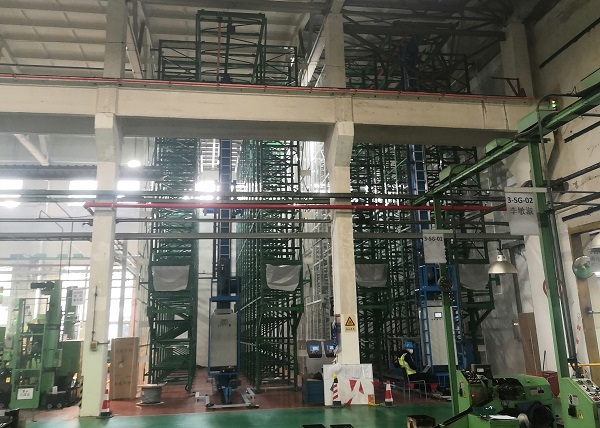 Project scale parameters
There are 2 warehouses along the production line, covering an area of nearly 300 square meters and more than 10000 SKUs
Pallet cargo location quantity: 1088 warehouse locations
Warehouse 1. Pallet Positions: 544 pallet locations.
Warehouse 2. Pallet Positions: 544 pallet locations.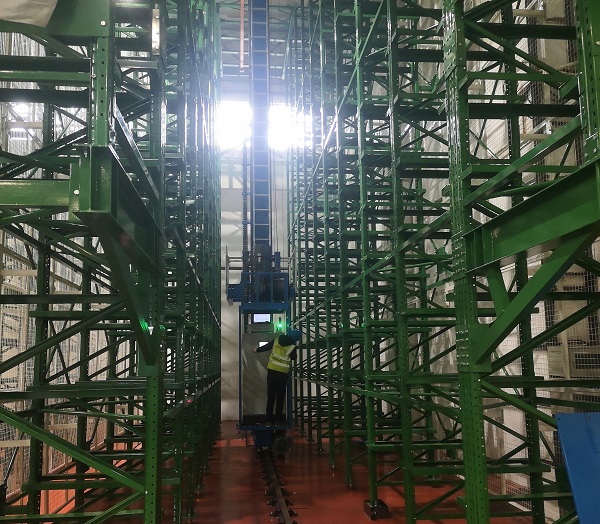 Problems in operation
After cold heading, all kinds of fasteners and screws need to be sent to the heat treatment workshop for subsequent production. There are certain requirements for the time of heat treatment, so the produced fasteners and screws will be overstocked. In addition, the products after heat treatment also need to be placed in silence, so the workshop needs a lot of space to store products. The customer site and the old workshop have very strict requirements for space,
Our company went deep into the customer's field research, repeatedly communicated the scheme planning, overcame various difficulties and solved the customer's maximum demand for the number of warehouses.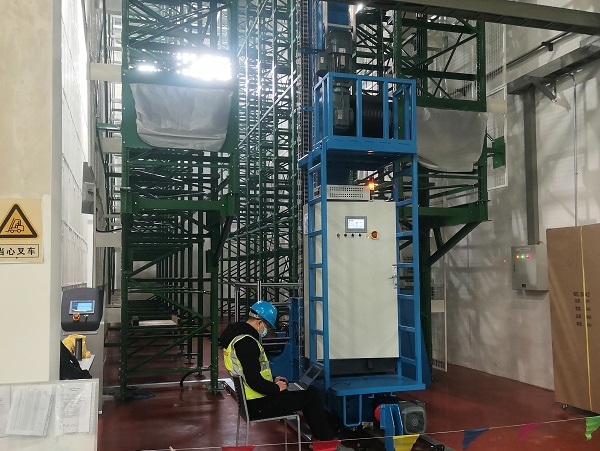 Our solution
Warehousing inbound process
The forklift is used by the operator, which has special requirements for forks: 3 forks, and the thickness of the forks is relatively thin. Six goods can be forked at the same time, placed on a specific pallet and placed on the pallet table. The goods are transported to the designated warehouse and stored by the stacker through the WCS management and dispatching system. Complete the warehousing process.
Delivery outbound process
The outbound personnel issue the outbound command on the handheld terminal, and the WCS dispatching system takes out the required goods by the stacker and sends them to the discharge platform. The operator takes out the goods with a forklift and sends them to the required production line to complete the outbound..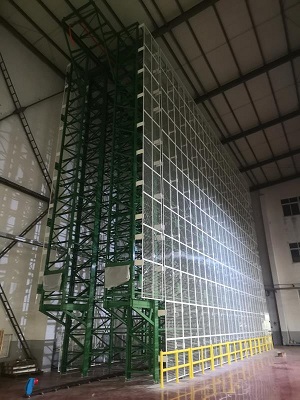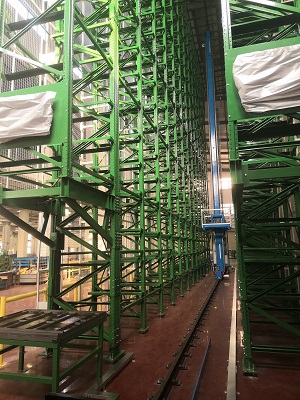 Result analysis after delivery
The original space of only 200 square meters has been greatly improved, and the space utilization rate has been increased by more than three times
Adopting intelligent storage reduces the time and error rate of finding goods, eliminates the original ground stacking mode, and improves the efficiency by about 40%.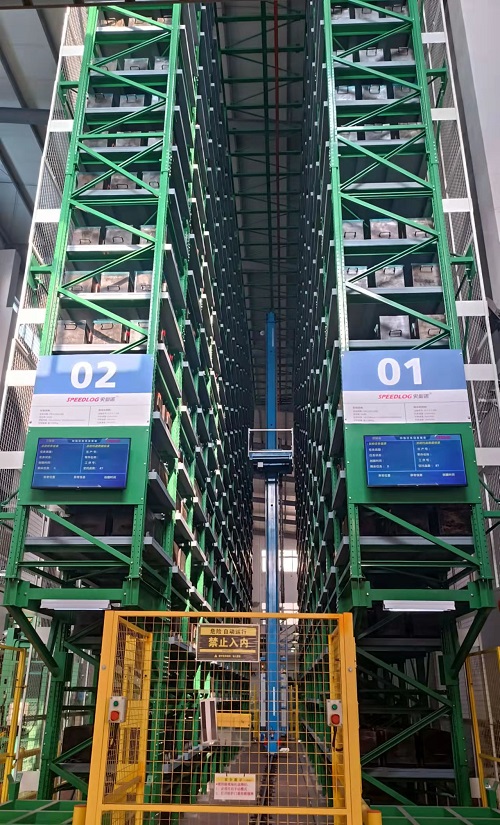 Provide schematic design layout, mechanical drawings and project effects