JD(JINGDONG) is one of China's largest e-commerce company by revenue and a member of the Fortune Global 500. As a leading online retailer and biggest overall retailer, it offers Chinese customer various products, across every major category (electronics, apparel and home furnishings, FMCG, fresh food, home appliances and others), with a fast-speed "one stop" shopping experience.
Since 2017, Speedlog Group have built long-term strategic cooperative relations with JD and made good contribution for the promotion of JD's fast-growing logistics business. In Aug,10th,2018, steel platform for JD Huwan Logistics Center was successfully completed: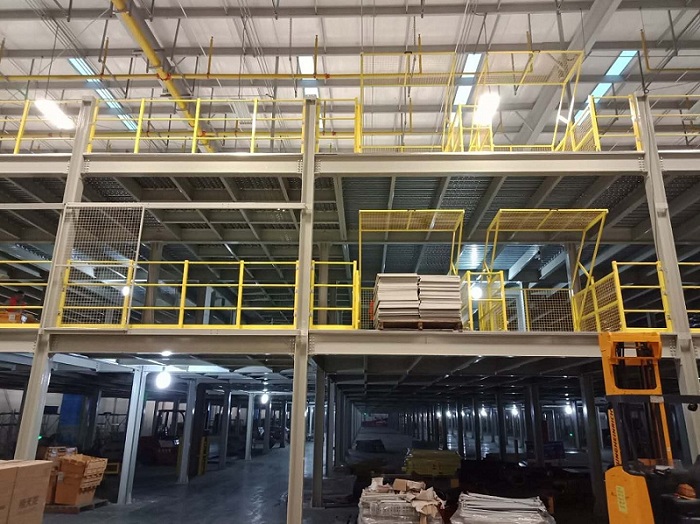 Project Details:
Company: JD.com
Industry: E-commercial, Logistics
Project Type: Steel Platform Mezzanine
Date: August, 2018
Location: Wuhan,Hubei Province
Area: Over 4200 square meter
Through every cooperation with these large enterprise group, we're able to provide a cost-effective storage solution no matter how big or small the project is. If you have any demand for a better storage utilization in your warehouse, please feel free to drop a message here.
Details about this project could be found as pictures below: