Maxrac Steel Structural Mezzanines are designed and manufactured to meet customer's specific requirements. Whether you require loading platform, storage platform or a freestanding Mezzanine floor, we can help you specify and design a customized solution to suit you Steel Structural Mezzanine floors are able to span longer distance whilst having heavier load capabilities.This allow for clearer areas under the raised structure for maximum space usage. The mezzanine platforms created can also be used for additional storage areas, offices or order picking platforms. A variety of flooring medias available, as well as accessories such as staircases & landings, handrails, pallet gates and walkways. Maxrac's Steel Structural Mezzanine Floors are designed in accordance with common engineering standards.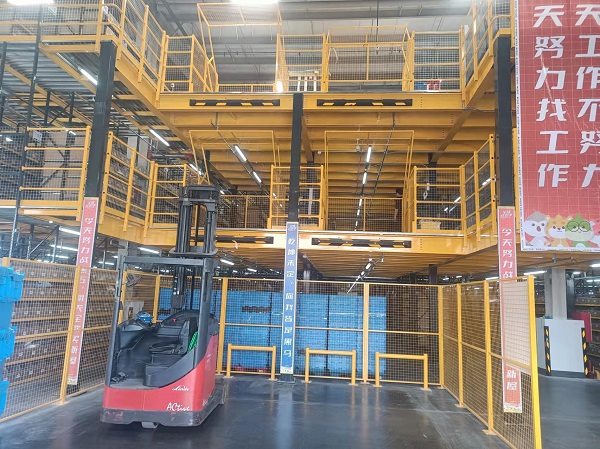 Increase surface space in industrial plants.

Can be adapted to the specific needs of the client, thanks to the wide range of sizes, floor types, building systems etc. available.

Quick assembly, simple and quick installation.

High density of goods storage SKU, wide range of partition picking, large activity space

They can also be complemented with various shelving systems.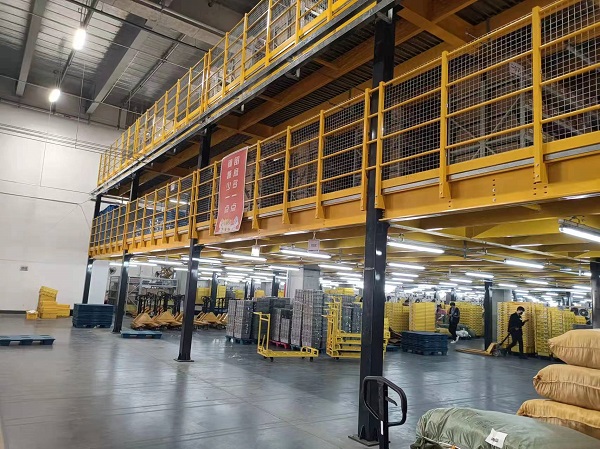 The additional storage space allows the bottom floor to be used for production development, or with other storage equipment to store goods of different specifications in a diversified manner, more space is convenient for easy positioning and access to inventory, which means more accurate inventory control and inventory management.
Whether in a warehouse, parts area, assembly area or production line, more space helps bring greater efficiency and profit potential to your manufacturing, engineering, maintenance and service operations.