Slotted angle shelving is an efficient storage system that is widely used in various industries for warehousing and other storage needs. This shelving system consists of heavy-duty, lightweight and reusable metal frames arranged according to storage requirements.

These metal frames are constructed and assembled with the help of nuts and bolts. Slotted corner shelves are easy to install and cost effective. This storage system is one of the best warehouse storage solutions.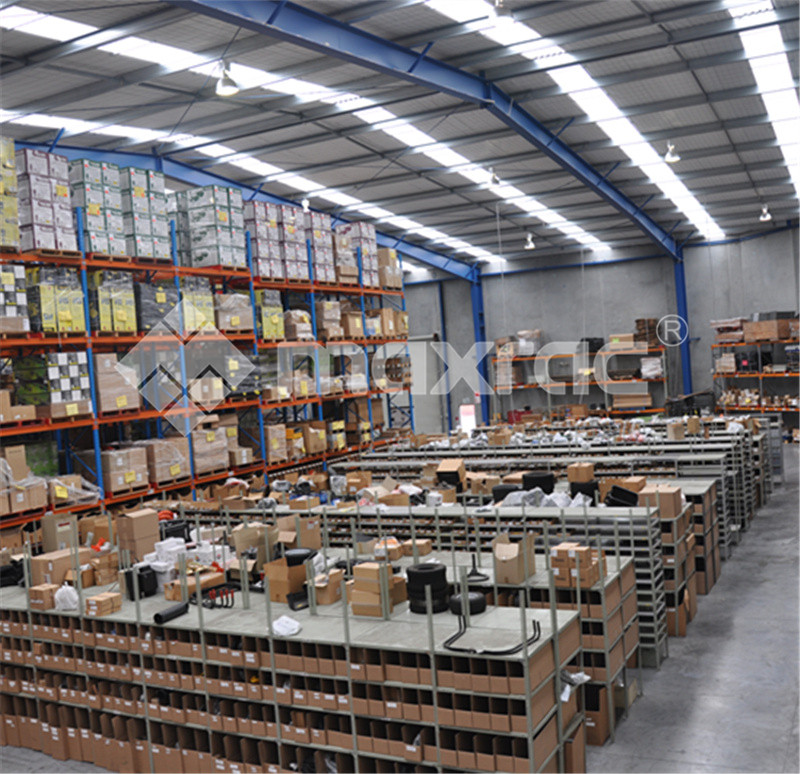 Materials
The most common material used for slotted shelving is steel, but there are alternative materials available, such as aluminum. Slotted shelving is made of sheet metal that is punched and angled using a press. The metal strips are coated to prevent rusting.
Slotted corner shelving is basically made by combining slotted corners and components of the shelves. However, when installing this type of storage system, be sure to plan your installation well in advance. Improper installation can result in a malfunctioning storage system that can collapse at any time, damaging goods and posing a danger to those working on the floor.
Types
We at MAXRAC manufacture racks according to customer requirements. The following are the basic types of slotted corner racks for different industrial applications.
Simple
These are simple slotted corner racks assembled into a storage system widely used in industry for storing light and relatively heavy loads. These shelves are open from both sides and can be stored and retrieved from both sides.
Enclosed
Racks with sheet metal shelf covers for small product storage provide additional security and protect parts from falling. These shelves have a single side opening for storing and retrieving products.
Shelving
In this storage system, shelves have partitions for storing different parts. This system facilitates the sorting and storage of products according to requirements.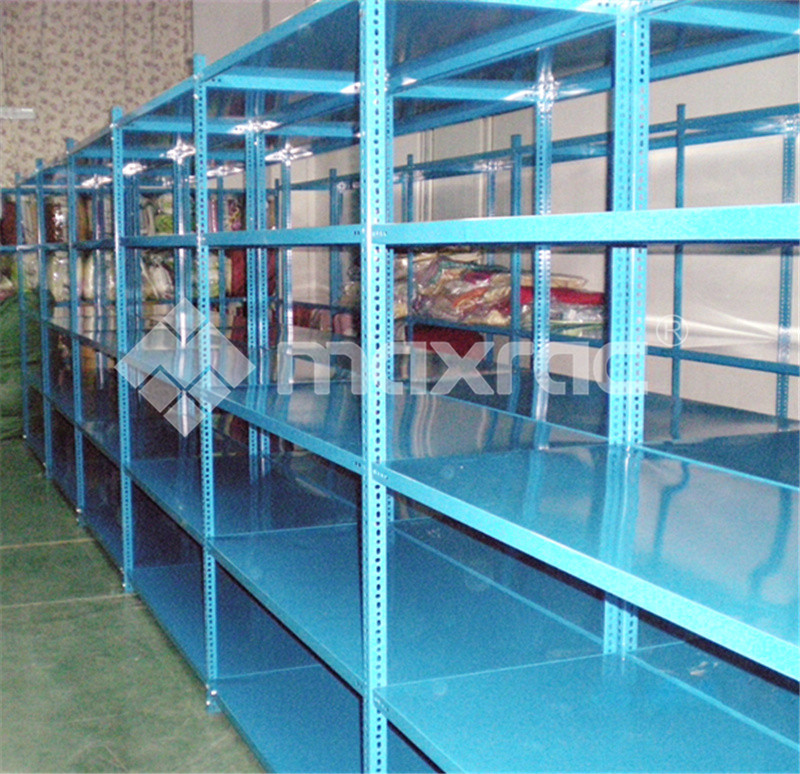 Advantages
Slotted corner shelving is the ideal storage system to help consolidate and simplify inventory management in the warehouse. It can be used to store complex products such as automotive parts, liquids, paper products, tires, etc. Heavy duty shelving also makes good use of the height of the warehouse and saves floor space. They find application not only in warehouses but also in grocery stores, stalls, metal industries and chemical industries.
Another benefit of these shelves is that they are flexible and can be configured in a variety of combinations to accommodate the growing storage needs of the facility. The system can be accessed manually or with a forklift. More importantly, it is more cost effective than purchasing or renting additional space.
Conclusion
Slotted corner racking systems help you utilize the maximum amount of space in your warehouse for less. It allows you to easily store a variety of products of different shapes and sizes in an organized manner. Slotted corner shelving allows you to easily customize your shelving to meet your business needs.
In addition, when you decide to install any type of storage shelving in your facility, have an experienced storage shelving professional and supplier analyze your space. Discuss your storage requirements with them and finalize the layout so you can get shelving racks designed to meet your requirements.
You can determine the size of slotted corner shelves on request and contact us for customization. We welcome your inquiries.