As the name suggests, long span shelving is steel shelving that spans a very long distance. The openness of shelving and its adjustability make it one of the most efficient storage systems for small and medium-sized items. Thanks to its modular construction, modern large-span shelving is very versatile. Each shelf bracket consists of 3 components: posts, beams and decking.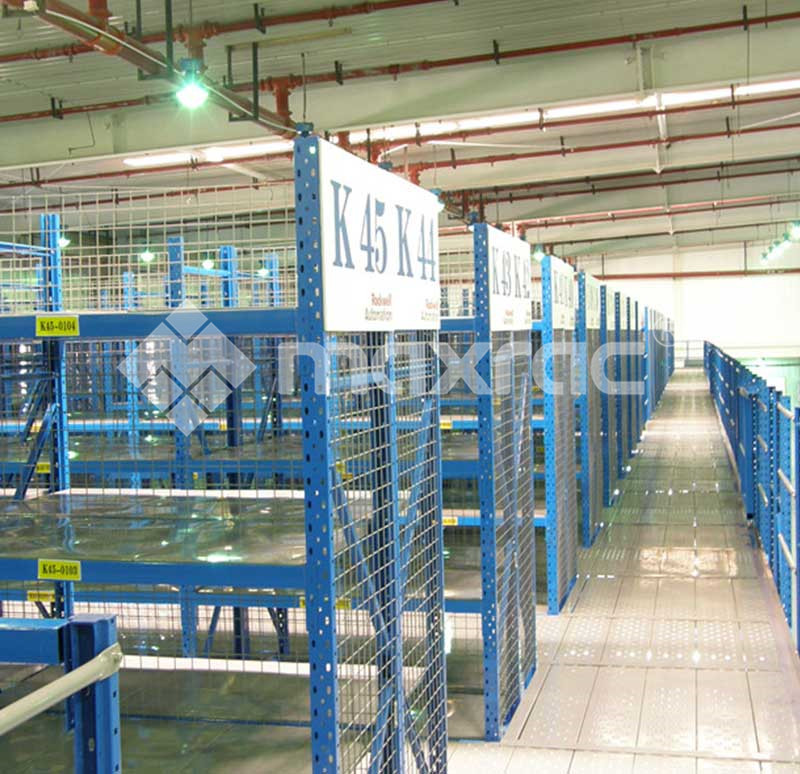 What is it best suited for?
Long-span shelving is designed for long-term storage of items that do not require the robustness of pallet racking to withstand very heavy loads and mechanical handling. It is best suited for storing a variety of items of
- Small to medium sizes and weights
- Bulky, fragile or irregularly shaped
- Long and wide
- Can be placed on shelves and unloaded by hand
The versatility of the large span shelf makes it ideal for
- Garages and sheds for storing household items, sports equipment, tools and equipment
- Offices for storing files and archives
- Schools for storing sports equipment and files
- Retail storage rooms for storing inventory, parts and equipment in workshops
- Factories for storing components, spare parts and equipment
- Automotive shops for storing parts, tires and equipment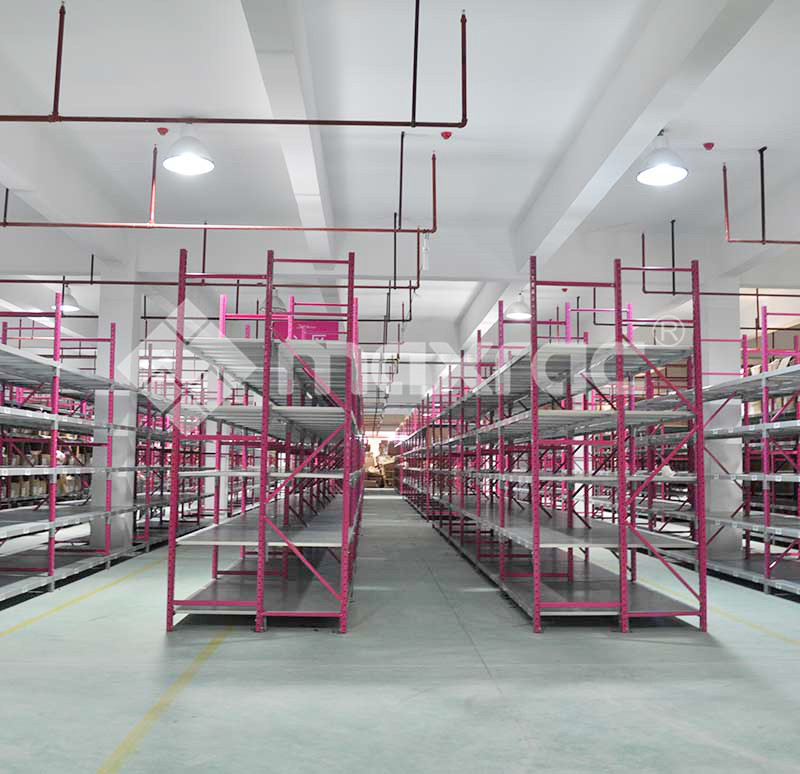 What are the benefits?
The three main benefits of using long span racking will make your business more efficient:
1. Flexibility
Long span racks are easy to assemble by one or more people and also easy to disassemble and transport to new locations. This is possible because modern long-span shelving uses "boltless" components. The orange beams simply insert into the notches on the blue posts, while the white decking drops directly into the notches on the beams. Adjusting or adding additional shelf levels is easy - they simply plug into place.
It's also a modular storage system where components are designed to be connected, interchangeable and highly reconfigurable - think construction sets. You can mix and match units of various heights and widths to maximize the storage capacity of any space.
This flexibility means that longspan works equally well in large warehouses or small office environments. Simply plan your storage needs based on the various sizes of items and the space available.
2. Efficiency
The modular, open nature of the long span maximizes the storage capacity of any given space. Units can be up to 2.7m, thus maximizing storage space per square meter of floor space. The number and height of shelves can also be adjusted to the size and weight of the goods stored. In addition, the open nature of the shelves allows for easy access from both sides.
Longspan also saves time, as the units are self-contained and easy to assemble/disassemble. Likewise, it is easy to move and transport the shelves to new locations.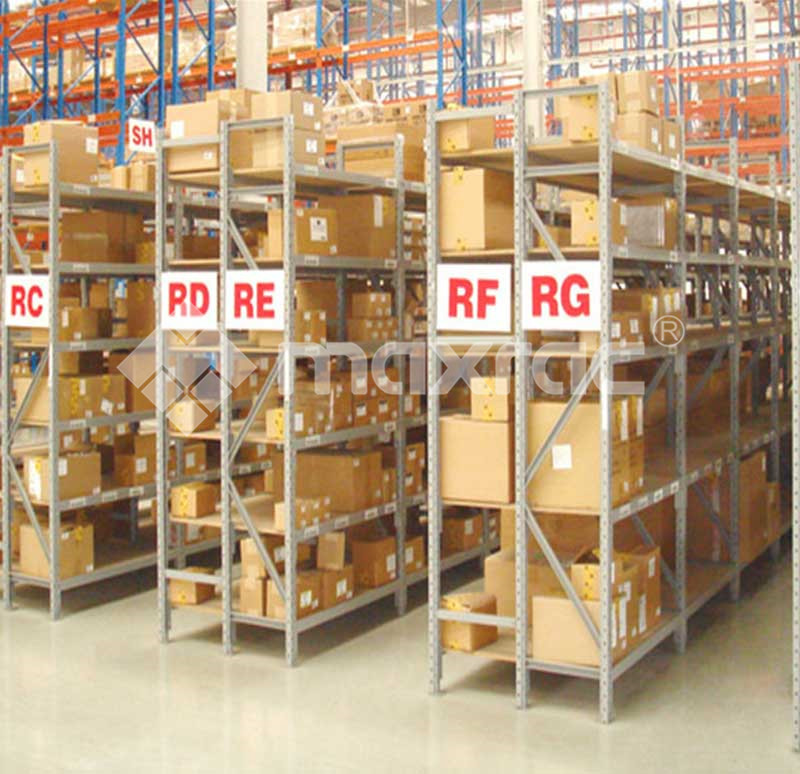 3. Durability
The investment in long-span shelving is here to stay. Quality large-span shelving is often made of powder-coated steel for strength and durability. This makes it strong, easy to clean and maintain, and resistant to wear and tear. As a result, it will provide quality service for many, many years.
Please contact MAXRAC if you need to find a solution for your warehouse design, we welcome your inquiries.