Double deep pallet rack is a similar rack system as standard pallet rack but with 4 pallets position in depth.
With this design, it'll save a lot of space for forklift passageway and offer more possibility for storage of pallets, especially for warehouse which is very long.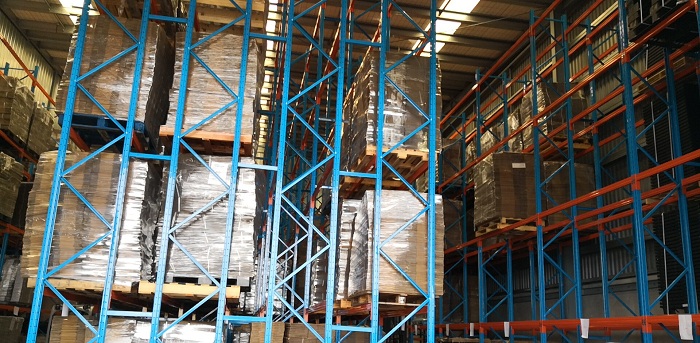 This rack system is designed for client from New Zealand, warehouse located near Auckland Airport. Warehouse is about 60m long and 30m wide.
If use standard pallet rack, it'll need 3 more aisle, which will waste a lot of space. Based on clients request for storage capacity,
we recommend double-deep rack system with totally 1,530 pallets position, which fully satisfy customer demand of pallet position.

Details of Project
Project Type: Double-deep Pallet Rack
Location: Auckland, New Zealand
Date: May,2019
Scale: 1,530 pallet position