OPPERMANN Webbing (Kunshan) is the first wholly owned subsidiary of 170-year's German company, E.Oppermann. As the world's famous industrial webbing manufacturer, Oppermann produces over 600 million meters annually. Products include all types of belt webbing which are widely used in the industrial, personal safety, aviation, military, and surface, ocean transportation industries.
With frequent input and output of cargo every day, how to improve work efficiency of inventory turnover become key issue for warehousing management. Pallet shuttle, a semi-automatic storage device, become an ideal solution for the warehouse.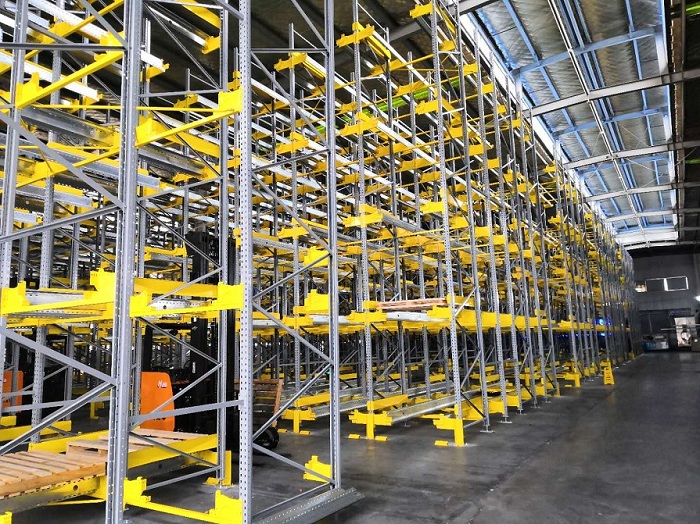 Structure similar as drive-in rack provide more storage position for pallets, which will highly improve space utilization of whole warehouse than tradition rack system. It'll automatically load and unload pallets, fast and sustainable. Running speed of shuttle could be 1.2m/s, with max load 1500kg per pallet.
Installation work of whole system was finshed in Oct, 2018. Now entire warehouse is fully filled with triple storage capacity than before. Warehouse productivity is highly improved when work with incoming and outgoing goods, save time and save money!
Project Details:
Company Name: OPPERMANN
Project Type: Pallet Shuttle System
Location: Kunshan,Jiangsu
Date: Oct,2018
Scale: 4600 pallets position