Project Scale
This project provides ASRS system to maximize the efficiency and space utilization of raw materials, finished products, semi-finished products, storage&outbound picking, strictly control the data accuracy in the process of inbound&outbound.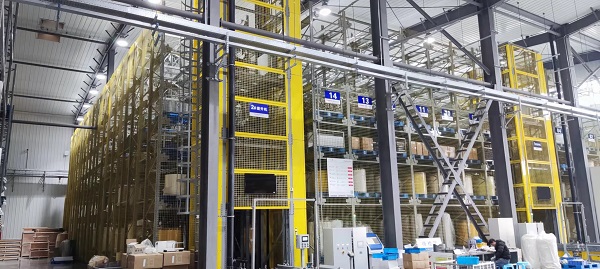 The project is designed for storage of customer's raw materials and products. The main equipment is 3 sets of four-way pallet shuttle, 2 reciprocating elevators, 18 sets of 2-way pallet chain conveyors and corresponding IT equipment: printers, hand-held terminals, servers, etc. Software system includes a WMS system and a WCS system. Warehouse area is around 1000 square meter with approximate 2000 pallet position.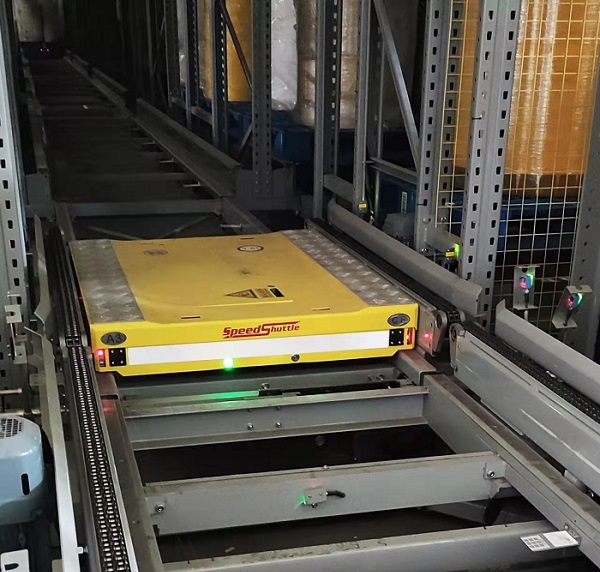 Customer Introduction
The client of this project is specialized in the research and application of filtration and purification technology, mainly used in petroleum, chemical, coal chemical, nuclear power, gas turbine power generation, wind power, coal-fired power generation and other areas.
Problems in Customer Operations
Due to large variety of customers' products, the original warehouse can't meet the storage requirements. After moving to new warehouse, the management accuracy and storage capacity should be improved. Expect to solve the combination of storage and intelligence
Our Solution
On the basis of a series of field research, data analysis and simulation, we established a complete set of warehousing inbound and outbound process, which can carry out fast and accurate picking work. It effectively improves the inbound&outbound work efficiency and warehouse space utilization rate. During implementation process, it should coordinate the connection between racks, conveyor line and the lift. And strictly control data accuracy in the picking process.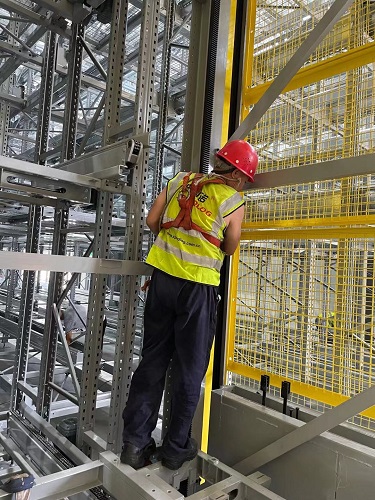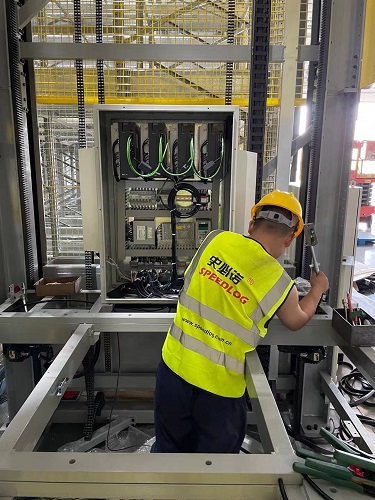 Inbounds Process
• Document creation: create warehouse entry document from ERP or manually
• Receiving goods: receive goods manually to pallet loading area
• Scan&Match: Use an RF device to scan pallet bar code, match with goods
• Handling: Bring pallet to high storage rack by automated conveyor
• Handling: Use forklift to carry pallet to rack manually
• Storage: Pallets stored on racks as valid stock
Outbound Process
1. Automated Outbound: The system assign warehouse outbound task, 4-way radio shuttle will drive to the designated pallet position to take out the goods, carry to the elevator and then down to first floor, the conveyor line will deliver pallet to the outbound entry, the system updates the cargo location information to complete the outbound process.
2. Cargo Handing: If the pallet to be taken out of the warehouse is blocked by other goods in the sub-channel, radio shuttle will carry the blocked pallet to the nearest sub-channel, and then take pallet out of warehouse.
3. Return of surplus materials: If the goods are left after use, they will be returned to the warehouse through the entrance and the process is the same as that of normal goods.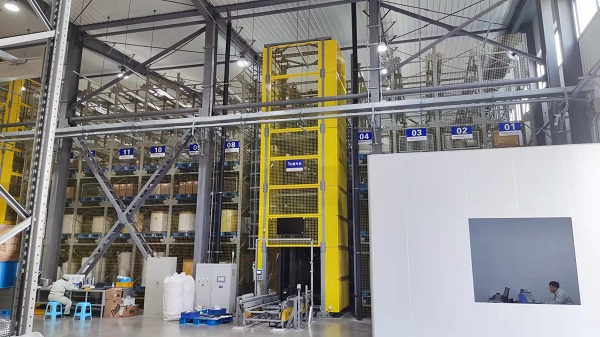 4-way Radio Shuttle System
4-way radio shuttle system is an automated material handing vehicle, which is independently developed by Speedlog team with complete intellectual property rights.
Radio shuttle is running on the X&Y axis rail of rack, combined with the elevator, conveyor and other equipment to form a intelligent high density automated storage system.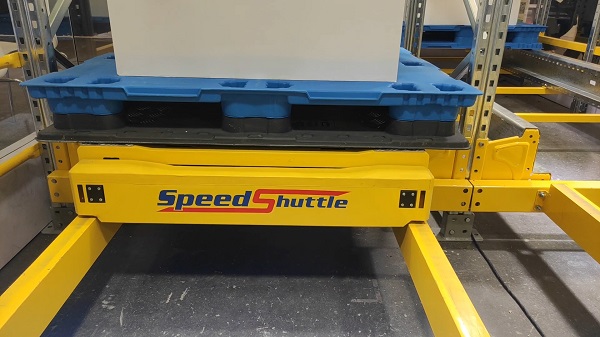 The Four-way shuttle system is suitable for the projects with few SKU, large quantity and low efficiency requirements. Widely used in Food and Beverage, Chemical industry, Third-party logistics and other industries